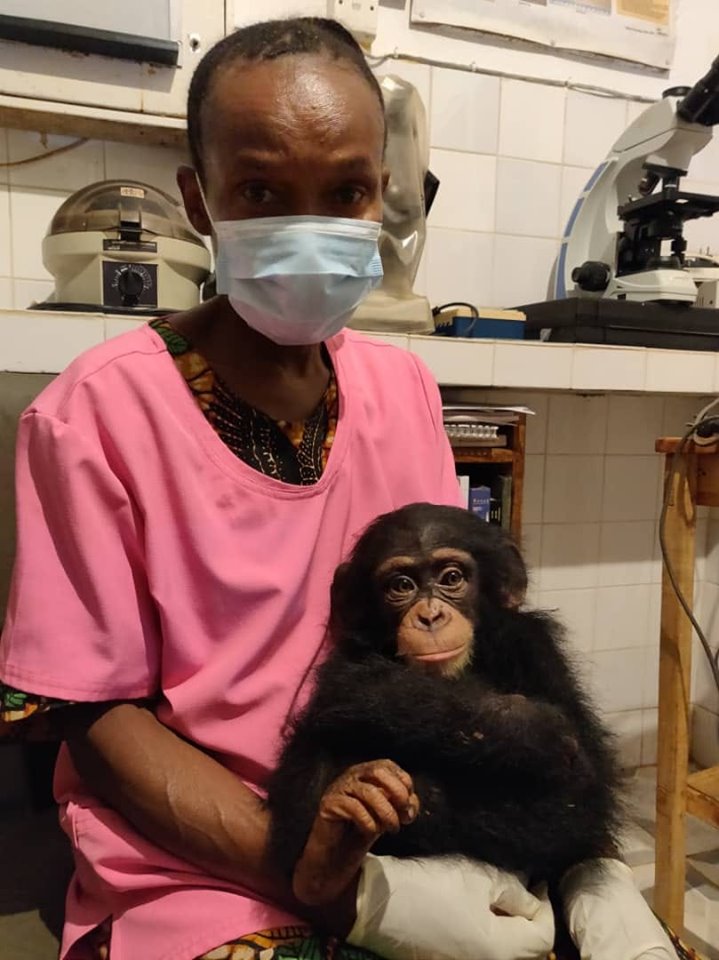 On May 25th, Osman, a baby chimp about 2 years old was rescued in Moyamba -District (Southeast of the Country) by Tacugama Camp Supervisor Willie Tucker and the… National Protected Area Authority Rangers John Bangura and Eric.
After his mother was killed by hunters who caught her in a snare, Osman was brought to the village where he was kept as a pet for two weeks until an informant contacted Tacugama to rescue him. Osman arrived in good physical health to the Sanctuary but his mental health is not yet recovered. Fairly afraid of human presence the baby chimp is adapting slowly to Mama P's constant care and love.
Unfortunately, law enforcement on wildlife crime in Sierra Leone is still an issue that must be addressed urgently. Tacugama is working hard on this matter, seeking for partners or supporters to increase awareness and advocacy to promote laws that help to improve the future of the wildlife in the country.