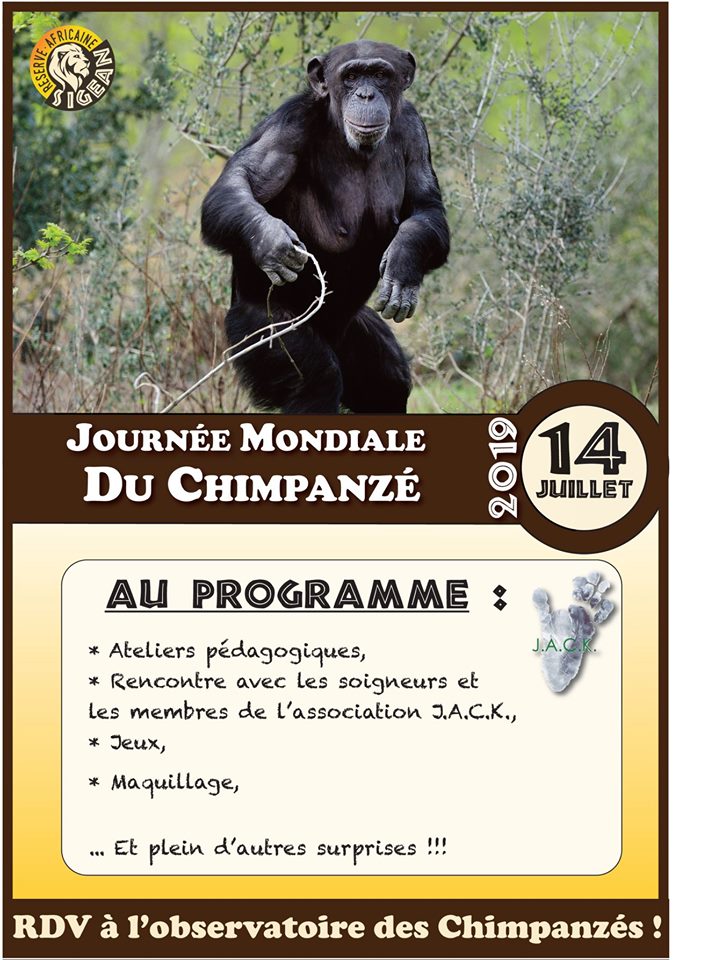 14/7-world chimpanzee day! ♥
J.A.C.K. in sigean!
This 14/7 I will be present at the African reserve of sigean on the occasion of this international event.
I thank the direction and the whole team of the reserve for this invitation and I also thank all the chimpanzees framed by the reserve to be the ambassadors of the chimpanzees of j.a.c.k. but also chimpanzees from all over the drc and elsewhere in Africa in this event Particular!
Come many, because, as every year, the reserve team organizes a bunch of activities with several surprises in support!
We are waiting for you at the chimpanzees observatory!
See you on Sunday!!